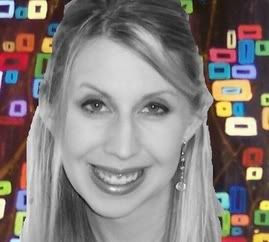 Last night my IRL friend.
Laura
sent me an email asking me if I blogged. I admitted yes I was part of that underground network of blogging moms but, that my blog had been long neglected-- oh these last 12 months. I made me take a moment and go back through my blog archives and it made me realize how much I miss being a very faithful blogger. I have missed recording those things that occur in my life. I miss sharing my random thoughts of the day. The writing is therapeutic and I miss the commenting conversation that ensues. I love sharing my voice the essayist Wendell Berry talks about how our lives have to be used up by something- and I like to have mine used up by motherhood and I love sharing that decision with the world. Anyway now that I am through my sick pregnancy and newborn crisis- I am vowing to return to my full bloggerness- which means posting and keeping up on others blogs. And now that I have completed my 14 days of valentines challenge- I may have to do a 14 days of blogging challenge to get back in the habit. I need to clean up links and I'd love to so some reformatting- after all this template is back from the old days when the only way to customize was editing the HTML directly- before the "beta version" of blogger- (you old timers will remember those days oh so many years back). I popped over to my best friend
Shelah
's blog and she too was talking about how you start blogging and it evolves and changes due to your obligations/audience and suddenly you want to get it back to the thing you wanted it to be. So what I am shooting for some of my ranting on social, educational issues, some fun observations, adventures in mom, some shameless posting of my lastest creative creations, discussion of MOM POWER! and well no mommy blog is complete with out your kids crazy antics. So life thanks for the inspiration, Laura & Shelah- smartmama is getting back in the game!